OUAT 2021 Exam Merit List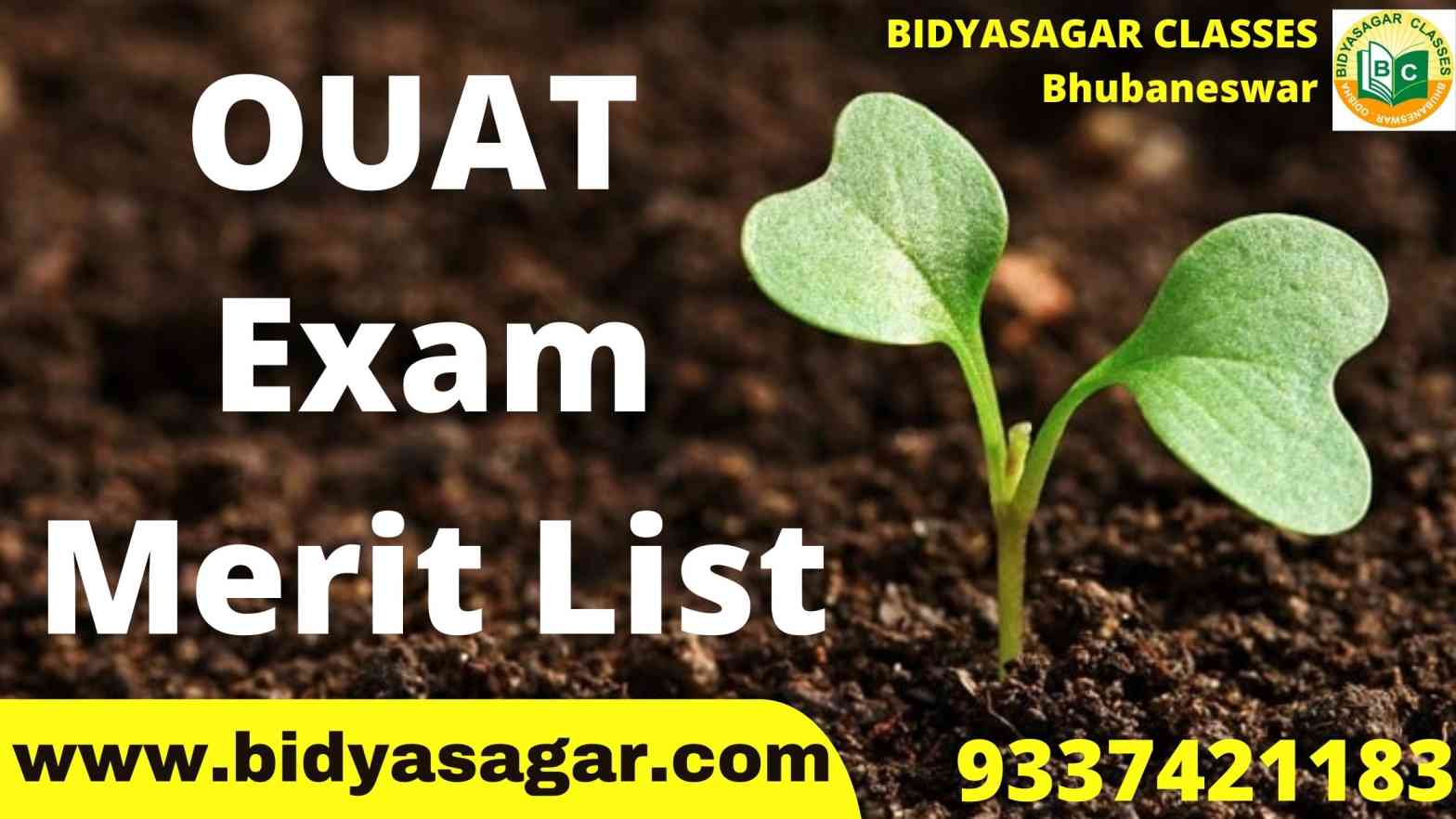 The admission in the UG program is based on the Rank/merit in the competitive examination, which is framed based on the weightage determined including marks secured in OUAT 2021 Entrance Exam and Class 10th and Class 12th Marks.
Seats under the general category will comprise of all students who have achieved a higher rank in the merit list regardless of their category (General / OBC / ST / SC etc). Merit List for Reserved category will be generated separately as per the reservation rules.
The weighted score assigned in making OUAT 2021 Merit List is as follows
| Particulars | Weightage Marks |
| --- | --- |
| OUAT 2021 Entrance Exam Score | 50% |
| Marks in Class 10th | 25% |
| Marks in Class 12th | 25% |
i.e. 1/4th of the total mark secured in the Entrance Examination
The H.S.C. marks and +2 Science/equivalent mark in Physics, Chemistry, and Mathematics/Biology (whichever is higher) will be taken into account for the calculation of weightage.
In the case of candidates who have passed any of the examinations compartmentally, average marks of the 1st and 2nd examinations will be taken for computation of the weighted score. Candidates are advised to enter marks accordingly in Form-B.

Illustration for computation of a weighted score


If a candidate has secured 58% marks in H.S.C./ equivalent, 67% marks in Physics, Chemistry, and Mathematics or Physics, Chemistry and Biology in +2 Science and 124 marks out of 200 in the Entrance Test, his/her weighted score is 0.25X 58+0.25 X67+ 0.25X 124 =62.250. The weighted score will be calculated up to three decimal numbers.
---
For more information click and download OUAT UG Prospectus-2021 
---
For more information click on the official website of OUAT http://www.ouat.nic.in/
---
---
Bidyasagar Classes Address
---
Plot No-N-6-325, Biju Patnaik College Road,  Infront of SBI, Jayadev Vihar, Bhubaneswar
Opening and closing hours: Monday to Sunday :7AM-9PM
e-Mail : bidyasagar.classes@gmail.com
Contact No. : 8917265768; 9337421183, 8093021183