Important Interview Questions for OAVS/KVS NVS
1. Why did you decide to choose teaching as a profession?
Rationale: The intent behind this question is to understand your passion for teaching. There is always something that made you interested in teaching. If there is a backstory there, do not hesitate to share it. Focus on what you like about teaching and what unique qualities you possess as a teacher. This question is popular as teacher interview questions for freshers as well.
Sample Answer: Back in school, I admired my high school teacher, and even after leaving school her advice and guidance have shaped me into a better individual. The warmth and acceptance I received from her have inspired me to take up this profession.
2. What is your teaching philosophy?
Rationale: The interviewer wants to understand your teaching style. Whether you are concerned about your student's success or simply focused on your professional achievements. The interviewer is looking for an individual who is not pushing their students towards goals.
Sample Answer: I am strict with rules but also ensure that my students are having fun while learning. I try to make my lessons interactive and hands-on to keep my class interested and motivated. I believe my job is to support my students both inside and outside the class and address several challenges they face in their daily life.
3. How do you motivate students?
Rationale: The interviewer wants to see how good are you at influencing your students and getting them to do what you want. You will have to show that you are good at engaging the class along with keeping their needs into consideration.
Sample Answer: A reward system helps to keep students motivated. I like to keep a positive reinforcement in form of compliments, candies, star, or a sticker to celebrate their small victories. Students are happy when they get recognition for good work.
4. What are you learning right now?
Rationale: An interviewer is looking for a curious candidate and a consistent learner. Anything that you are doing to help yourself grow as a person and as a teacher. The extent of learning is not important only the intent to grow and getting better is important.
Sample Answer: I had French as my additional subject back in school. I lost touch with it in all these years and have recently decided to go back to learning French. I am taking lessons on Duolingo and hopefully reteach myself some basics.
5. Tell me about a time when you worked with a team to solve a problem.
Rationale: Being a teacher means you not only have to interact with students and teachers but with your colleagues. The interviewer is trying to see if you are a team player. Share about the time you worked on a problem and keep your focus on the solution rather than the problem. It doesn't have to be a classroom specific problem.
Sample Answer: In my last job, we were preparing for the school fest and had a lot of planning to do. It got overwhelming at times with so much work to do. We all divided the work amongst ourselves and created deadlines for several tasks. It not only helped us finish the work in time but the fest was a huge success.
6. Tell me about a time when you overcame a difficult situation.
Rationale: This teacher interview question helps an interviewer to look for candidates who have a drive for achievement and problem-solving skills.
Sample Answer: Back when I was working in sales, we had to deal with a rather difficult customer. The entire team struggled to connect with them whereas I maintained my calm. I listened to them patiently and came to a common solution. It felt good to arrive at a compromise where everyone was happy and satisfied.
7. Walk me through a typical lesson.
Rationale: The hiring staff is looking at how you are planning to prepare for your lessons. They are looking for quality to not only give an accurate lesson but also engaging.
Sample Answer: You can either give a lesson plan from your experience or if you're fresher then it would be a good idea to prepare a lesson plan you would like to give. Talk about it from start to end and explain why you decided to take this approach.
8. How can you help our school/students?
Rationale: This kind of question would need a little research about the school and its performance before appearing for the interview. If the school is facing a problem with its students then you can share your thoughts on how to solve it.
Sample Answer: I have talked to several of your teachers and understood that they face problems when it comes to classroom management. I have highly developed classroom management skills and have been commended for my efforts at my previous workplace. I am sure my skills can be equally effective here.
9. What do you find most frustrating about teaching?
Rationale: These sorts of teacher interview questions in the interview are asked to see your inner strength. The interviewer is checking if you get discouraged easily. Explain how you handle your frustration and do not give up under any circumstances.
Sample Answer: I get very frustrated to see students copying other student's work. They are hesitant to apply their thinking and draw their conclusions. In such cases, I try to motivate my students to work individually and encourage them to think about a problem on their own and figure out how their approach to it. It helps students become self-reliant
10. What personality traits do teachers need to be successful?
This question would help you evaluate your requirement as well as what is expected from you by the administration.
Sample Answer: A good teacher needs to be flexible, patient, and self-disciplined. A teacher must understand that all students have different needs and adapt classroom lessons according to their needs. A teacher should keep local/state testing objectives in mind while ensuring that the student is not restricted to only getting marks in tests.
11. Why are you interested in this position offered by the organization?
Rationale: The management of an educational firm or an institution is eager to know about your interest level. They specifically want to understand whether you are joining out of some compulsion or you are passionate about joining the firm. To prepare for this question, you must study the role offered. Read the job description attentively and then align your passion and thoughts to it. You need to showcase your interest in the position with grace and proper logic. Do not be overwhelmed while conveying why are you interested in this position of the company. Maintain dignity and answer the question.
12. How do you manage discipline and conflicts between students in a class?
Rationale: Sharing live examples from your experiences is the best way to answer this question. You can also speak about any special classes or training courses that you have attended for managing students. Remember, this is one of the trending teacher interview questions. There is a significant reason for its importance. The intellect and knowledge level of students are maturing fast. Teachers need to cope up with the changes and invent newer methods to ensure discipline and conflicts among the learners.
13. What is your student evaluation methodology?
Rationale: One of the most probable teacher interview questions. You need to speak about the exit tests, sending out assignments and quizzes that you conduct in your classes. Conducting group discussions and personal evaluations are also to be referred to while answering the question. You must discuss how your adopted evaluation methods have resulted in noticeable improvements in your students.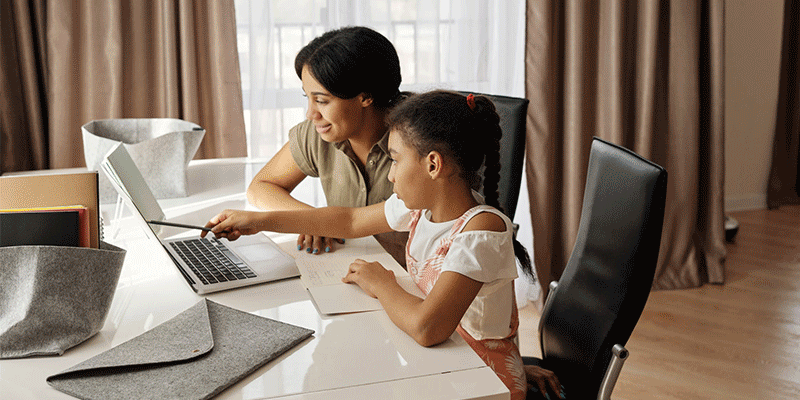 14. What are your strengths and weaknesses as a teacher?
Rationale: You must be truthful in speaking about both your strengths and weaknesses. Do not try to portray that you are a perfect individual. Point out both the aspects and how you have realized the characteristics in you. While speaking about your weakness, mention the corrective measures that you have undertaken. Convey a feeling of positivity in overcoming your negatives with grace. 
15. Which are your favorite subjects?
Rationale: This is the most common interview questions for teachers. You need to specify your subjects of interest and the reason for that. Talk about your educational qualifications on the subject. Speak on some interesting concepts in the subject areas. If you have acquired any specialization degree in the subjects, then refer to that in your answers.
16. What are your aspirations?
Rationale: This is one of the critical teacher interview questions. Companies and firms essentially try to derive the careerist zeal within you. They gauge your vision and your motivational level. You must talk about your aspiring roles and how you plan to achieve the heights. Mention a 5-year career plan with a sequential step by step approach. Do not only focus on work. But refer to the different training or specialization courses that you plan to undertake for future growth.
Situational teacher interview questions
1. What would you do if you suspect neglect or abuse in the home of one of your students?
Sample Answer: If I suspect a case of neglect or abuse in the home of one of my students, my immediate step is to inform the school authorities and any other students/teachers who are in contact with the parents.
2. How do you interact with the student's parents?
Rationale: Collaborating and interacting with the parents or guardians of the students in the modern academic era is vital. There are competitions in the learning field, just like other industries. People are acquainted with the level of education offered by different institutions. They also possess knowledge of various subjects, courtesy of social media platforms, online articles, and media news. Hence you must be thoroughly professional and equipped with appropriate knowledge while dealing with parents. You must point out these facts clearly, specifically elaborating on your periodic interactions with them. 
Sample Answer: I think getting to know the family members of students is important. I like to invite parents at the beginning of the term and have a conversation with them individually. Then throughout the year, I try to keep in regular touch with the families to share positive updates and victories about the student in addition to any challenges the student might be facing. 
3. Tell me about a time when situations changed at work and how you dealt with it.
Sample Answer: One time when I was a camp counselor, I had the job to keep campers entertained when the outdoor activities were canceled due to some reason. The first time we faced this we didn't know what to do with the campers, so I decided to put up a few impromptu activities to keep them occupied. I can confidently say they all loved the games and the staff was happy with how the situation was handled.
4. Share your experience when you had to deal with a habitually late student.
Sample Answer: I don't believe in enforcing punishment straightaway. First I will have a private conversation with the student and find out the root cause. Once identified, I will take further actions accordingly and counsel the student, parents if needed, and also school authorities.
5. How would you engage a reluctant student?
Sample Answer: It can be dealt with in a similar way of identifying the cause and then working mutually towards a solution. The reason could be anything from lack of confidence, lack of engagement, or being an introvert. In such a case, my approach would be to encourage the student and provide activities and opportunities to bring them forward.
Role specific teacher interview questions
1. What do you think of technology in the classroom and how do you integrate it into your classes?
Rationale: This is one of the popular classroom and remote teacher interview questions. Smart classes and online teaching software are being leveraged by the majority of the schools and institutions. Hence you also need to be acquainted with the same. You need to possess the expertise in utilizing them while conducting your classes. Remote learning is now promoted by many institutions. If you are opting to work as a remote professional, you need to confidently handle the technologies. You need to specifically speak about your experience in using different applications and tools and how are they beneficial.
Sample Answer: Technology can be an invaluable tool to help students in learning with visuals. I give my students assignments that require the use of technology to finish their work. It makes them familiar with different platforms and succeeds in their workplace in the future.
2. Why did you become a teacher?
Sample Answer: I decided to become a teacher for several reasons. Firstly, I have a knack for learning new things and imparting knowledge and guidance to others in need. Secondly, I enjoy being around young and innovative minds. Finally, I simply love to teach and have fun while doing it.
3. Why do you want to work at this school?
Sample Answer: After spending a lot of time researching schools in the district, I found your school to suit my requirements. I am impressed by the award-winning teaching staff, student to teacher ratio, extra-curricular activities, and most importantly your after-school science program.
4. How do you approach discipline and what role does it play in learning?
Sample Answer: I believe a teacher should have the right disciplinary approach. It helps in keeping the kids accountable for their actions by laying out a reward system. Using rewards enforces positive behavior and encourages children to achieve their goals.
5. What approach or strategy do you use to learn new information?
Sample Answer: I like to read in my free time and go through as many books and articles as I can. To further understand things I like to go through the internet and get more knowledge on the subject. I highlight texts which I would like to do further research on.
Top 1
Behavioral teacher interview questions
1. Describe how a typical student in your class would define you as a teacher.
Sample Answer: A typical student in my class would define me as tough but equally fun. I go out of my way to help my students succeed in various fields. Sometimes I can be strict when it comes to enforcing rules to create a positive and productive learning environment.
2. Describe how would you deal with a difficult student?
Sample Answer: I would pull the concerned student aside to understand the cause behind their behavior. A private discussion to further discuss mutually what could be the solution to this problem rather than ordering the student. 
3. What is your teaching style? Where and why did you implement it and what was the result?
Sample Answer: My teaching style is to make my classes relatable and interactive. When students find the study material relatable they have more fun learning. As a literature teacher, I like to draw parallels between older texts and modern events. It helps students not only understand the stories but draw their conclusions.
4. What methods do you use to measure student progress?
Sample Answer: I respect every student's uniqueness. Every student of mine has a different set of strengths and improvements. I like to evaluate them by personal counseling and set different improvement paths for every individual. It helps me track their progress and help them when required.
5. Share about the time when someone gave you feedback and how you dealt with it.
Sample Answer: In my previous school, a senior teacher pulled me aside and advised me on how I could lead to better meetings. It was tough to hear that my efforts were not sufficient but I understood that improving would benefit the whole team dynamic. I took online classes to work on my skills and ran my further presentations through my senior before presenting them. It helped me a lot and I could see a major difference in my 
How to prepare for a teaching interview?
The below section is targeted towards teachers who are preparing to face an interview. Read on to find how to prepare for a teacher's interview.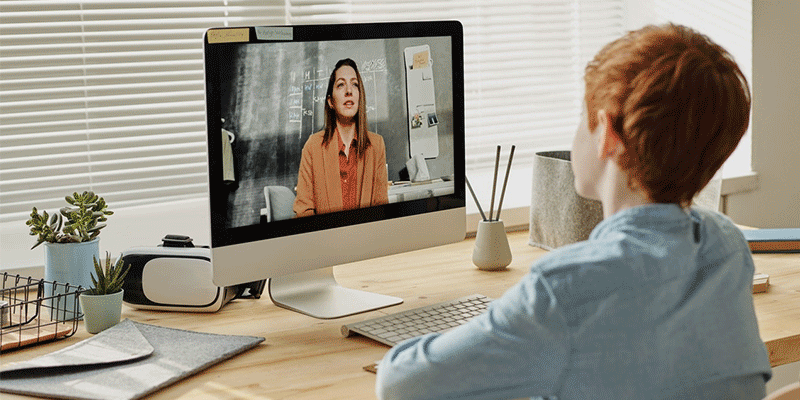 Important: Preparation of the probable teacher interview questions increases your confidence level and efficiency.
1. Craft your personal philosophy of teaching
As a teacher, you are expected to develop an educational strategy of your own. The strategy must be on first how to plan for a learning session? The next must be curating a methodology of engaging the students during the entire session. The third is to handle the diversities in a class be in the classroom, online or remote. Academic institutions and education-related businesses focus on the philosophy of teaching. The main reason is they want to hire teachers who can bring in innovativeness and thought leadership in their profession.
2. Build a strong and appealing profile
Searching for jobs online on different websites is a common phenomenon among job seekers. Aspirant and experienced teachers are also not an exception. The websites encourage to register your profile with them so that it is visible to prospective employers. Hence it is essential to create a strong and appealing profile to attract the companies hiring teachers. It is one of the important components of teacher interview tips and demands sincere efforts. You must highlight your positive qualities and showcase your experience. Do not forget to mention any awards, certifications or other appreciations obtained.
Tip: Scan through various teacher profile or resume samples on the internet. You can even consult with various experts and experienced academicians on portfolio creation.
Remember: Institutions and academic firms first glance through your profile and then shortlist based on the experience and qualifications. 
3. Work on your presentation skills
Smartly and confidently presenting your thoughts and ideas is one of the essential teacher interview tips. You need to be sure, why do you want to be a teacher? Harness the zeal inside you while preparing for the interview. Check on your body language and communication skills. Focus on eye contact and professional manners. Do not overwork your attitude that may turn out to be harmful during an interview. 
Tip: It is best to practice for a mock interview either with a close friend or family member. The other option is to imagine mock interviewers and present your answers.
Did you know? The Internet offers numerous topics, blogs, tips and tricks on enhancing your presentation skills. There are online guides and courses available for you to try out too.
4. List down the probable questions
Listing down the probable teacher interview questions and answers for them is a must-do activity. In the next section, we will be focusing on the key teacher interview questions. Statistics and surveys reveal that majority of the academic firms look for the answers to these questions. Therefore preparing them beforehand will boost up your confidence level. You can easily cope up with the interview process. 
Tip: Do not hurry to answer a question. First, be attentive and hear out the query. Pause, recollect the thoughts in your mind for a minute and then answer.
Remember: Though you will receive a hint on the answers to the interview questions in the article, apply your intellect first. Understand the logic behind the answer and try to explain in your words.
5. Devise a conflict strategy and resolution mechanism
A teacher may encounter with parents and students of varying thoughts and ideas. They may sometimes try to oppose your way of learning. Many a time, they engage in conflicts with each other too in a common study forum or meeting. You need to be firm and steady in such situations. You need to stay calm and not be over judgmental. Try to hear out them and pacify them with proper logic and justification. Do not defend our ideas and beliefs blindly. Learn to admit mistakes if any. Your sole objective must be to increase the trust and confidence with them.
Tip: Conflict resolution is art. You need to upgrade yourself to earn expertise. The recommendation is to read through scholarly articles dealing with conflict and stress management and apply the same practically.
6. Gain adequate knowledge about the institution or firm
While applying for a job, one of the common teacher interview questions is knowledge about the firm or the institution. Interviewers try to understand if you are acquainted with the firm's overview, presence, locations, and niche subject areas. So the moment you apply for a job in a firm, dig into the firm's website. Try to understand the mission, vision, and objectives. If you have acquaintances in the firm, then reach out to them for additional information.
Tip: Speak about the good and positive aspects of the firms during the interview. Refrain yourself from suggesting any improvements up
7. Knowledge of the academic principles of the different educational boards
Schools and institutions need to abide by the rules and policies set by the respective educational boards to which they belong. You must be acquainted with the policies and speak about your experience if asked. Freshers may not face such questions, but it is better to be guided by experts on such norms.
8. Prepare a few questions for the interviewer
The majority of the interviewers request clarifications from your end before concluding. It is better to prepare for 1 or 2 questions instead of rambling your minds at that moment. But remember not to overdo your number of queries as it may lead to discontent. The queries must be specifically related to the job and about the firm and not beyond that. You must be humble and polite in your communication. Present with a word of thanks at the end of the interview.