Top MSC/PG Entrance Coaching in Bhubaneswar
Top MSC/PG Entrance Coaching in Bhubaneswar
Top MSC/PG entrance coaching is given in Bidyasagar Classes one of the best institutes in Bhubaneswar.
Exclusive  Crash course Common PG Entrance Test(CPET-2020) Starts on the 5th and 15th of every month.

 Boost your chances of qualification in MSC/PG Entrance by joining live online/offline  Classes of Bidyasagar Classes.
A crash course is also available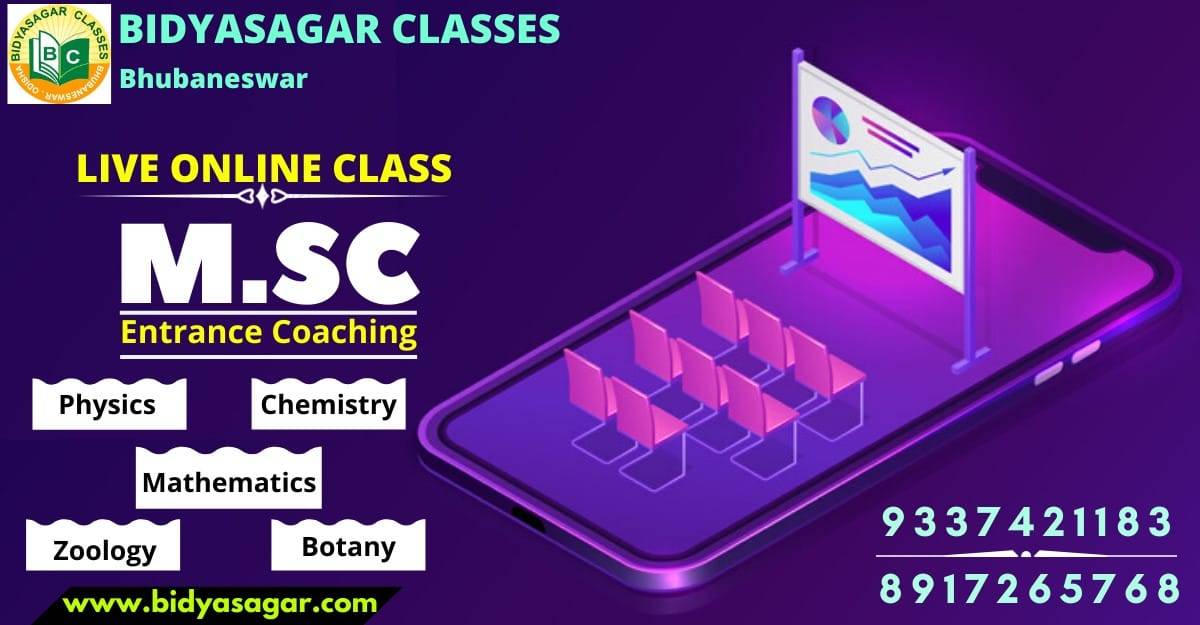 In the wake of the present crisis, we have decided to provide live online classes along with regular classroom coaching so that students can avail of our quality M.SC/PG Entrance coaching in their home. For online live classes plz contact 9337421183 8917265768.
BRANCHES : CHEMISTRY || PHYSICS || MATHEMATICS || BOTANY || ZOOLOGY || ENGLISH
https://www.bidyasagar.com/b-ed-entrance-coaching-in-bbsr
https://www.bidyasagar.com/best-b-ed-entrance-coaching-institutein-bhubaneswar
For Course Fee & Details
Bhubaneswar Branch
9337421183; 8917265768 ;  
Both Crash course as well as 1 year course available.
MORE THAN 100 SUCCESSFUL CANDIDATES
Morning Time : 6 AM – 9 AM
Noon Time : 9 AM – 12 AM
Noon Time : 11 AM – 2 PM
Evening Time : 4 PM – 7 PM
Bhubaneswar: The dateline for the Common PG Entrance Test – 2021(CPET – 2021) for the Odisha State Public Universities and Colleges with PG Courses under the project Student Academic Management System (SAMS) will be announced. It will be available in www.samsodisha.gov.in. from August 12, 2021. The Common Prospectus (CP) for CPET-2021 will be available on the said website. Here is the detailed information: